Master Regionally Specific Labeling with ROBAR Destination Labeling
Destination labeling or labeling localization, just-in-time labeling, print-on-demand, or country/regionally specific labeling—however you name it, we have you covered. ROBAR delivers the most powerful answer to shrinking label real estate where content requirements for language translations, regulatory and economic content, and symbologies on the label are expanding.
Automatic Labeling For Each And Every Destination
Regardless of the destination of your product, ROBAR Destination Labeling ensures that the right information is on the right package at the right time. Associations are made between items, destinations, languages, special symbols, etc. in the ROBAR Database and everything flows automatically from there.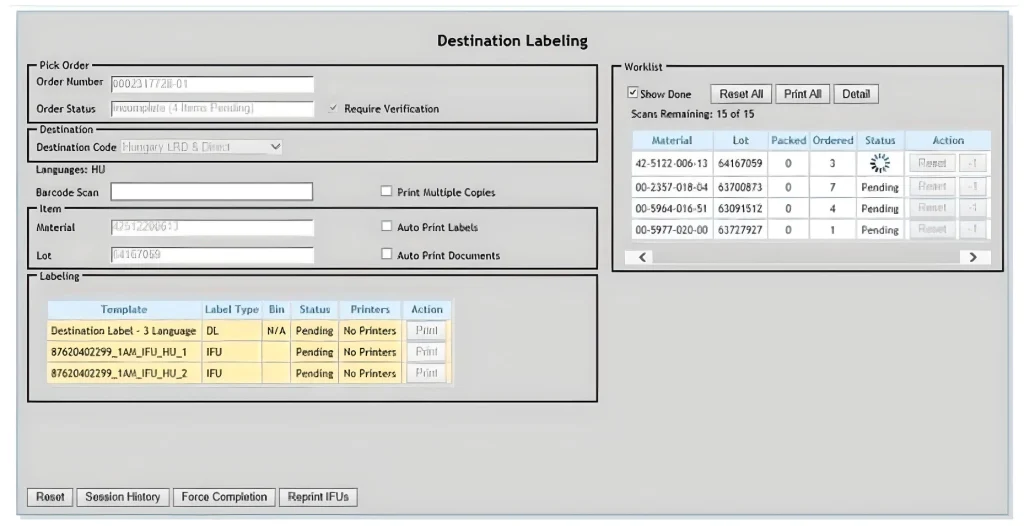 Destination Labeling White Paper
Designed for Regionally Specific Labeling - ROBAR Destination Labeling White Paper
Destination labeling, also known as localization or country specific labeling is the process by which appropriate labels that contain necessary content are printed after the manufacturing and packaging steps, often during customer order fulfillment.
We Work With Organizations Around the World
We provide complete systems, modular systems, consulting, training, and exemplary 24/7 support services across all borders and time zones.